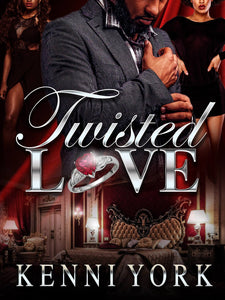 Black Fulton is every woman's dream: successful and fine with swag like no other. Settling down seems like the thing to do and he's ready to commit; but when a reminder of his past ventures into his present, Black isn't sure what the future will hold. 


Star Fulton has had a hard upbringing affecting her ability to trust anyone. But the moment she met Black, her insecurities vanished and her walls were torn down. Love had finally found her and everything seemed perfect until she begins to fear being unable to give Black the one thing he aspired to create: a family. 

Dawn Yocum is ready for something new. Now that she's started a new job, she's ready to embark upon a new relationship as she steadily tries to escape the hell of her last one. Running isn't easy; and falling in love with the wrong man proves to have its own consequences. 

Each learns that you can't always help who you fall in love with. It's amazing the lengths one will go through to come out a winner in the twisted game of love.