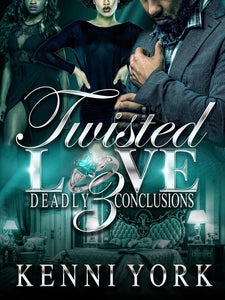 Uncovered secrets, unlikely alliances, and unforeseen twists all play a role in the jarring finale of a love triangle gone wrong. 


Just when life seemed as if it couldn't get any worse for Black Fulton, he's faced with the dilemma of finding Star, his abducted wife, while battling to clear himself as a suspect in her disappearance. Tension runs high as Black seeks out the assistance of people he would have never imagined himself teaming up with; all in an effort to get his wife back and restore some peace in his life. But how likely is peace when your side chick is dead set on creating a life with you that doesn't include the wife you're determined to find? 

Black's mistress, Dawn, learns that just because you're chasing a fairy-tale, doesn't mean the conclusion will be one that's happily-ever-after. For Black, Dawn, and Star, this love triangle can only end in one way: deadly.